University type: state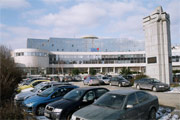 Newton College in Brno offers higher education in the field of economics and management, aimed at maximizing the use of knowledge in practice and personal development of the student.
Newton College benefits are:

intertwining of theory and practice

development of managerial skills

student takes an active part in their individual curriculum

partnerships with faculty and leadership institute
In addition to theoretical knowledge of economics, management, psychology, philosophy, law and administration of an integral part of training is to develop managerial skills under the guidance of practitioners. Since entering students are offered the possibility of cooperation with partner companies and projects with Newton College.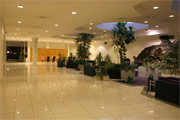 Education College in Newton based on equal dialogue with the student teacher , clarity and practical application of acquired knowledge . The advantage of this approach is the active participation of students in higher education , opportunities for effective assimilation of information .

Prerequisite courses in Newton College is an internship to study specialty. Lectures on various subjects read former and current managers of companies and government agencies such as Ernst & Young, the Ministry of Informatics , Czech Telecom , of West Energy Company , the Ministry of Interior .
Specialties offered in Newton College undergraduate programs:

Global Entrepreneurship and Management

Management of international organizations and government agencies
Possible continuing education master's program.
Employment opportunities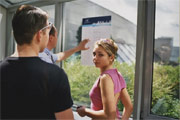 The priority objective of the programs offered by the institute is the practice data and social aspects of managerial work and because graduates are prepared as universal as managers in firms, international organizations and non-governmental bodies, and for their own business.

Accession of the Czech Republic into the European Union opens up opportunities for employment of graduates prepared for a career in international organizations and in society with globalizovanym economic space.
Tuition fees
63 000 CZK per year (~ 2368 euros).
© EuroEducation, 10.03.2006