University type: state
Modern days
In 2006, Brno University of Technology entered the international rating TOP 500 best universities in the world, which publishes each fall in the annex (The Times Higher Education Supplement) British newspaper The Times.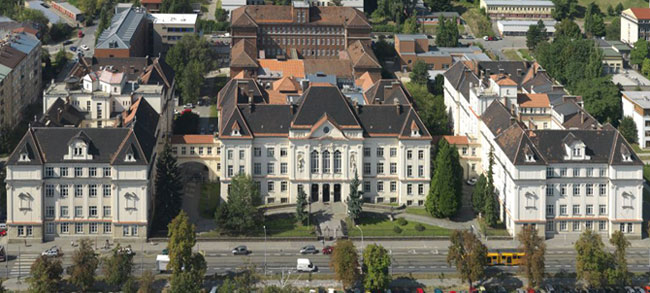 University includes 8 faculties:
Education at the Technical University in Brno held for bachelor (3-4 years) , Master (2-5 years) and doctoral (3-5 years) training programs for stationary , correspondence or distance learning .

Faculty also offers business education program for international MBA (Master of Business Administration), some departments have been accredited by the European Federation of Engineering Associations folk FEANI.

Entrance examinations are held in the form of a test designed to test knowledge of relevant technical discipline.

Part of the entrance examination at the Faculty of Architecture and the Faculty of Fine Arts is to test creative abilities entrant.

With excellent grades in the certificate of admission to some faculties possible without entrance examinations.

Learning process up lectures, seminars, projects , exercises , consultations, professional practice , excursions and independent work of the student. In the framework of international exchange programs part of the course you can go to one of the partner universities abroad .

Education on some special building , Faculty of Information Technology and the Faculty of Electrical and communication technologies is conducted in English .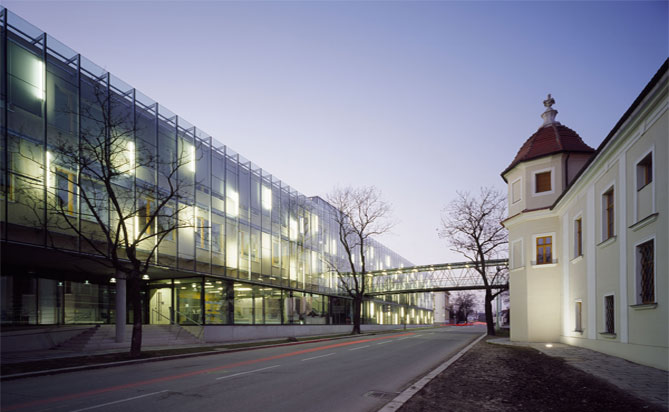 Students have the opportunity to choose the most suitable combination of mandatory , obligatory and optional - sample items , picking up depending on personal preference.

Early '90s was a period of intensive university for establishing contacts with foreign universities , allowing faculty members and students have the opportunity to travel to training in the best schools in Europe and the USA. Additional opportunities opened to students and through the active participation of the Technical University in student exchange programs TEMPUS, Socrates / Erasmus, Socrates / Grundtvig, Leonardo, CEEPUS and other international cooperation projects .
History:
Brno University of Technology is the oldest institution of higher education of the city. Its history began in 1849, when it was founded by a German -Czech Technical School .

Inauguration of the Czech Technical Institute was founded on the basis of the school was held in November 1899 . Academic staff of five people began training the first group of students majoring in construction engineering. In 1900 marked the opening of several new disciplines - engineering , land reclamation, construction of water , electrical engineering and chemical engineering. After World War I began to actively develop the architectural profession.

Became a turning point during World War II, when the institution was closed. In 1945, the Institute has been restored to pre-war form and continued their activities. In 1956 the Institute was renamed the Technical University in Brno. Crucial to the survival of the University was the year 1989 when there was a significant transformation of existing and establishment of new faculties. In 1992 opened Faculty of Business and Department of Chemistry, 1993 Faculty of Fine Arts, in 2000 - Faculty of Information Technology.
Summer camp
60 hours
City: Brno
3 weeks , 4 hours / day.
+ дневная программа
Dates:
01.07.2015 - 18.07.2015
20.07.2015 - 08.08.2015
10.08.2015 - 27.08.2015
Price: 1 489 €
Specialties:
Faculty of Civil Engineering
Ground construction
Construction Material Engineering
Construction and road construction
Construction of water and water management structures
Geodesy and Cartography
Economics and Management in Construction
Faculty of Machine Engineering
Machine technology
Energy and process equipment
Construction machinery and equipment
Air service
Applied Informatics and Management
Financial Engineering
Engineering
Machine Engineering
Industrial Design in Mechanical Engineering
Physical Engineering
Construction of industrial machinery and equipment
Machine technology and management in industry
Precision mechanics and optics
Structural and process engineering
Equipment for thermal and nuclear power plants
Hydraulic and pneumatic equipment
Construction Equipment for farming
Aerotechnics
Welding Technology
Transport Technology
Industrial design in construction
Applied mechanics
Applied Ecology technical
Engineering Informatics and Automation
Quality control
Teaching Mathematics and Mechanics in high school
Technical Cybernetics
Mathematical Engineering
Faculty of Electrical and Communication Technologies
Automation and Measuring Technology
Electrical engineering
Microelectronics and Technology
Telematics
Electrical production and management
Cybernetics, automation and measurement
Biomedical and Environmental Engineering
Electronics and radio communication
Faculty of Information Technology
Information Technology
Computing and Informatics
Information Systems
Intelligent Systems
Computer systems and networks
Computer graphics and multimedia
Cybernetics and Informatics
Faculty of Architecture
Faculty of Fine Arts
Fine Art - Painting
Fine Art - Sculpture
Fine Art - Graphics
Fine Art - Graphic Design
Fine art - conceptual trends
Fine Art - video and multimedia performance
Industrial Design
Faculty of entrepreneurship
Taxation
Management and economics of enterprise
Finance and commerce in business
Promo video entrepreneurship faculty:
 Faculty of Chemistry
Technical chemistry
Household chemicals
Materials Chemistry
Chemistry and Environmental Technology
Food Chemistry and Biotechnology
Macromolecular chemistry
Financial Engineering
Environmental Chemistry
Physical chemistry
Education for all specialties of the university's free!
Photo album of the Technical University of Brno
© EuroEducation, 09.03.2006
Update: 21.01.2014