About us
About EuroEducation company
Who are we?
EuroEducation is a dynamic company whose primary purpose is to help young motivated people from CIS countries who wish to obtain European education.
What we propose?
Our programs are designed specifically to make the best universities of the Czech Republic as accessible as possible for you, the period of adaptation light and unobtrusive, and life in the Czech Republic interesting and promising.
We have a network of established contacts with so many partner organizations in the CIS countries, as well as work closely with many agencies and organizations in the Czech Republic.
What are our advantages?
You can be 100% sure about us

, as we have made a market of educational programs in Brno, during 16 years of work, more that 1600 students study in Czech Republic
You will get high-quality language preparation, as all of our courses are

held by state universities.

With us you will feel yourself safe, as we cope with all problems in fastest terms.

You will find your calling and decide with a specialty, as we have a special consultant on admission.

You will quickly find new friends in Brno during the fascinating study of games with prizes.
With us you will learn the Czech language, as we organize informal meetings with native speakers.
You will not lose your money, because we guarantee a refund of all payments in the event of repeated failures in the visa, subject to our recommendations.
You will receive a discount on any educational program if you come to school with friends
You can be sure that you will enter, more than 90% of our students enter the public universities in the free form of training, 10% are students of a private university.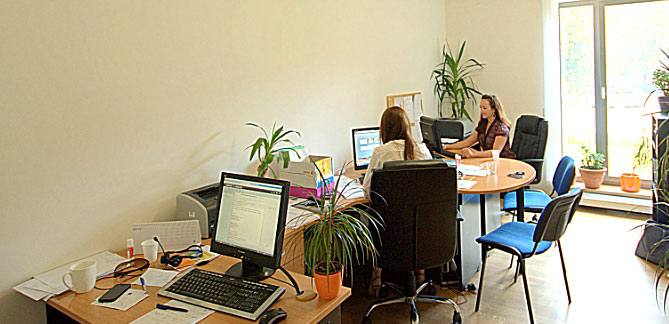 We help you achieve your goals, advising and taking the correct and shortest path!
P.S. Our students are already studying or have completed such prestigious universities as Czech Masaryk University, the Technical University in Brno, Mendel University, Czech Technical University in Prague, University of Economics in Prague, Charles University in Prague, etc. Become one of them!
Reviews of our students
Maria Golubkova, 17 ,Tolyatti:

I want to thank EuroEducation for their support in arrival in the wonderful city of Brno. Excellent management of the firm, responsible, and having a friendly atmosphere pleased me on the arrival. I would also like to thank the founders and current owners of the company, which to this day remain my friends and helpers in many situations. I have advised this organization to many people. They thank you very much for your diligent work! Other reviews