Prices
Why do I have to fill an application?
You have decided to choose us? Please, fill an application form.
While filling, please fill in all information, including your e-mail, passport information, parents information. This information is needed for visa application and registration of further documents. After filling an aplication we will contact you immediately.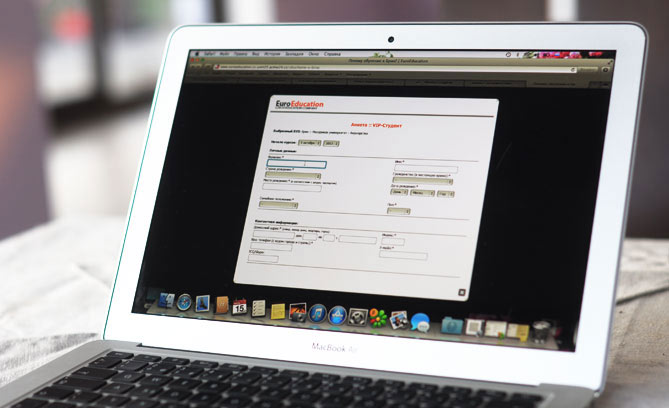 After filling an aplication, learn your ID and password, with it you well be able to use personal account later. Personal account is used for viewing and printing all relevant documents for you, as well as further informing us about the arrival to the Czech Republic, about getting a visa, order insurance, etc.
Ask question
Order call
© EuroEducation, 13.01.2006
Update: 07.02.2017